Dear Dead Things
I hate this endless cavalcade of waste and wanton disposal of worn-out things but I, too, feel tempted to dump my broken, unwanted items in the nearest laneway because I don't know what else to do.
Is there any way to break this cycle of product life and death? How do we stop this madness?
Yours sincerely
A Concerned Citizen
Dear Concerned Citizen
Relax - there are many alternative avenues to simply dumping unwanted items in the laneway.
Check out some of the resources below for the disposal and recycling of your Dead Things...
---
Sydney: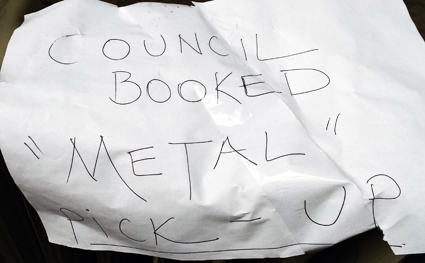 Start by contacting your local council. Many will arrange pick-ups of your unwanted items and hold collection days throughout the year for certain kinds of rubbish such as e-waste.
Reverse Garbage – a fantastic resource for schools, artists and all creatively-minded folk re-using items
The Bower – reuse and repair centre
St Vincent de Paul, Salvation Army, The Smith Family - charity organisations will collect certain types of items.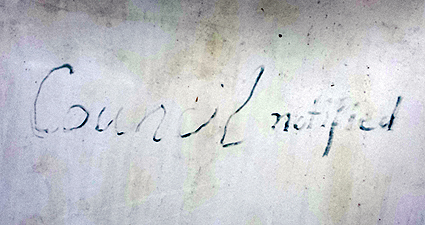 Recycling schemes
Freecycle – instead of dumping it, try freecycling it. Free, grassroots community scheme.
Planet Ark - a useful resource for finding recyling options in your area
Terracycle - to collect previously non-recyclable or hard to recycle waste.
TuShare - billed as Australia's fastest growing sharing network.
Dead Things:
Mattresses: Soft Landing
Televisions: TechCollect, Drop Zone, E-Cycle Solutions and Electronic Product Stewardship Australasia.
Batteries: Aldi supermarkets and community centres such as some libraries will collect batteries.
Fridges: Some fridges will earn a rebate via the NSW Fridge Buy Back scheme.